Roofing and more from the experts
A family-owned company that puts you first
We are a proud Wisconsin company and have been headquartered in Southeastern WI, since our founding.
For more than two decades, the experts at Shelter from the Storm have provided Southeastern Wisconsin with the roofing, siding, windows, and door services they can depend on. Whether you are looking for a new roof, a replacement roof or a host of other services, our team is here. We have been the local go-to option since we opened our doors.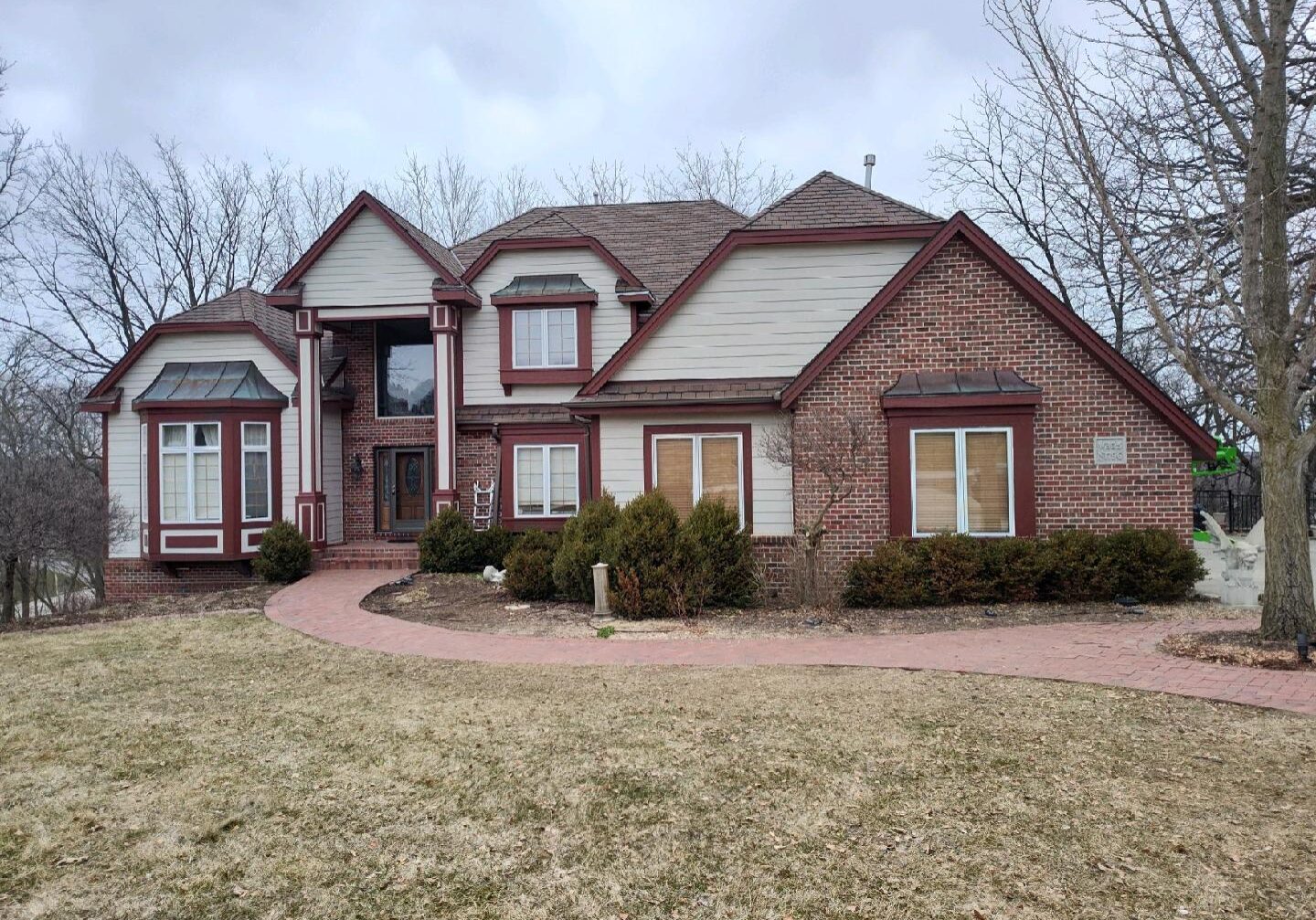 Work with the Shelter From the Storm team today and enjoy a better contractor experience.
Roofing
Whether you are looking for a new roof, a replacement roof or a repair, the Shelter from the Storm team has you covered for all your roofing needs.
Windows and Doors
From windows to doors, Shelter from the Storm carries one of the top national brands explicitly designed for life in Wisconsin.
Siding
No matter, if you are looking for replacement or new siding, Shelter from the Storm has the vinyl and engineered wood options that will deliver.
Decks
Whether looking for wood or composite, Shelter from the Storm can deliver a premium deck installation that will stand the test of time.
Gutters
From installation to gutter protection, Shelter from the Storm has the ideal gutter solution for your home ready to be installed.
At age 13, I began my roofing career under the watchful eye and caring guidance of my grandfather, Grandpa Kovach.
As Gramps enjoyed his beer, listened to Tiger's baseball, and chatted with friends, he instructed me on the proper procedures for installing a new roof on his cottage. Soon after, the skills Gramps taught me were well known and I was re-roofing many cottages that summer. Gramps told me, "Frank, I want you to always follow these three rules someday when you run your own business". Gramps gave me the determination that day to build and run a successful business while giving us the very fundamentals that created the Mission Statement we live by today.
Take care of your customers
they will be your customers for life.
Take care of your employees
and they will take care of you.
No matter what the cost
NEVER compromise on quality.
Founded in 1997, Shelter from the Storm has grown over the years into one of the top options for roofing services.
Frank Csizmadia
Vice President / General Manager
Jena Santiago
Office/Production Manager
Daniel Csizmadia
Sales/Repairs Manager
Outstanding service and responsive to the customer! Installed our roof & gutters years ago and have always responded in timely manner whenever there has been an issue or concern.
- John C
We had 3 skylights replaced by Shelter from the Storm. They were AWESOME!!! They did a great job and the installers were very professional! Since the install we have had crazy windstorms and rain. No Leaks or any issues. Would very highly recommend this company for any of your roofing needs!!
- Michael V.
My wife and I are buying our first home and needed a new roof on the garage. I called Shelter and explained the situation. They were immediately understanding and willing to help us knowing there was a deadline for completion and did'nt give them a whole lot of time. I knew there were some repairs needed to the decking and left it in their hands. They were very honest and the price was exactly what they said it would be. They did phenomenal work and were completed well before the deadline. I would without a doubt recommend them to anyone.
- Mike W.
I have had several situations in which I had to use Shelter From the storm. Needing Roof repairs is never pleasant but Shelter really made a difference. I called 5 people to come look at my roof while I was selling my first home. 1 didnt even show up, 2 didnt bother to get on the roof and recommended replacement. Of the 2 that showed and carefully inspected the roof, neither said it had to be replaced, just small repairs. I had some small mold in the attic and the one made a huge deal about it and estimates were over 10K. Shelter actually looked at it and got in the attic to inspect, they said its fine all it needed was to be killed and painted. I was apprehensive so I called mold experts/inspectors they agreed with Shelter. The total bill was $2500, There honesty saved me over $7500. Since then I have used Shelter 4 times on other properties and I am SO pleased. It is refreshing to hire honest people for a change. Shelter has earned my trust and business. I would not hesitate to recommend them to anyone.
- Peter M.
The roofing project was done with great care and professionalism. The porch room that was repaired was one of the best decisions we have made regarding our home. Everything was done within the agreed upon budget. Great gob!
- Raymond F.
The Shelter team did professional work on the sales / color selections, tear-off and replacement of roof, gutters, and chimney cedar siding. Clean-up was very thorough, good care was taken around landscaping and rose garden. Minor complaint on my part was that my garage became nearly inaccessible for about two days, blocked by dumpster and materials. We're very happy with the overall results.
- Steve M.
A family-owned company that puts you first
We strive to put our customers first and will ensure that you have a premium experience, whether you are simply looking for a quote or choosing us to complete the work.
We are a proud Wisconsin company and have been headquartered in Southeastern WI since our founding. We now call both Hartford and Waukesha home, however, we are pleased to provide our services to the entire Southeastern Wisconsin area. This includes the following counties: Washington; Waukesha; Ozaukee; Milwaukee; Racine, and Kenosha.